The leakage of liquid is a problem that cannot be ignored in the transmission of a four-post hydraulic press machine. If the leakage is not solved, it will affect the normal application of hydraulic equipment and the development of hydraulic technology.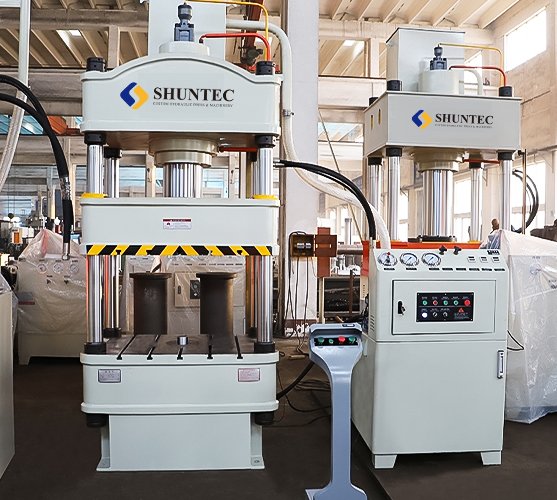 Specifically, the impact caused by the leakage has the following aspects:
1. The system pressure is not high;
2. The speed of the actuator is unstable;
3. System heating;
4. The volume efficiency of components is low:
5. Waste of energy and oil;
6. Pollution of the environment;
7. May cause control failure;
8. Disaster elimination may occur.
Generally speaking, the causes of leakage of the four-post press include design, and manufacturing problems, as well as equipment maintenance, maintenance, and other management problems.
In order to reduce the failure of the four-post hydraulic press machine system, improve the efficiency of the hydraulic system, prevent environmental pollution, and reduce the loss of hydraulic media, we must pay attention to the leakage problem, analyze the causes, take corresponding measures to reduce leakage and avoid leakage.